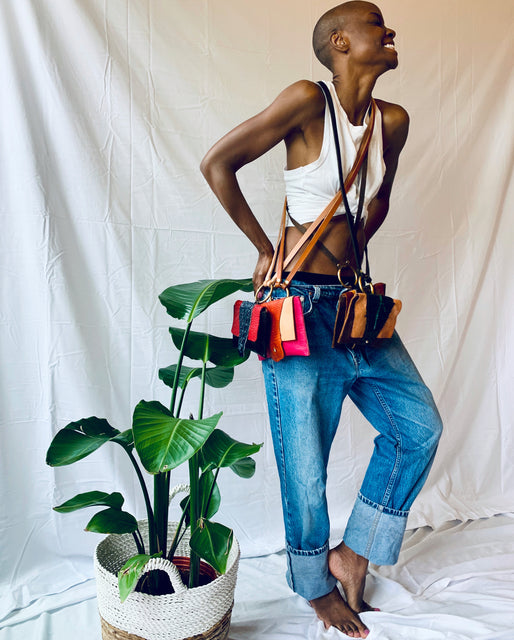 Curated + Handcrafted Leather Goods and Accessories.
Designed with love, locally in Atl - Lil' Miss Leather specializes in distinctive and meticulously handcrafted leather handbags, and accessories. Mixing the edginess of unusual leathers in a kaleidoscope of colors, shapes and textures, while incorporating hardware. 
Lil' Miss Leather designs an array of bold, unique pieces - that exudes style and creativity.